Memorial Day and Women's Military Involvement
Filed under "empowerment"
Published Thursday, May 28, 2020
---
---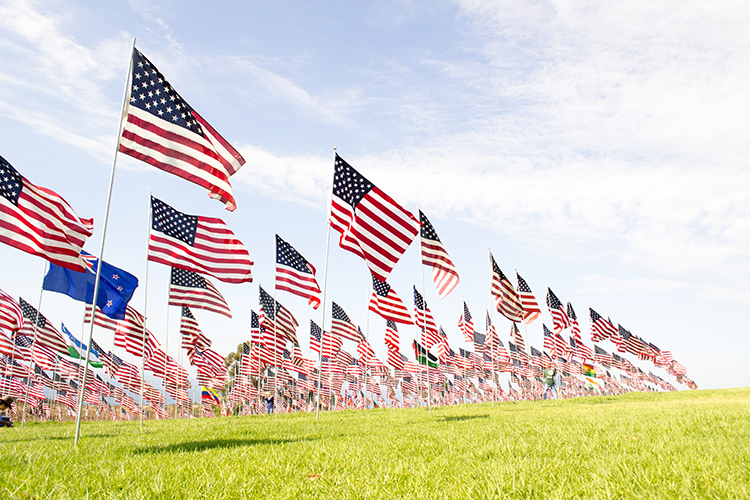 ---
On Monday we celebrated Memorial Day, a day to honor the brave women and men who have died while serving in the United States Armed Forces. Over 1,340,000 Americans have died in conflict, ranging from an estimated high of over 750,000 during the Civil War to an estimated 2,200 to-date in Afghanistan.
Women's involvement in war began in the 18th century, when women cooked, did laundry, and sewed bandages. Women's roles evolved over time, and during World War I, nearly 400 women serving as nurses died on U.S. soil during the Spanish Flu epidemic when it swept through crowded military camps, hospitals, and battle sites, many of whom contracted the illness while treating sick soldiers. This is a tragedy made more poignant this year, as we all suffer through a global pandemic.
Women were largely responsible for creating Memorial Day, according to World YWCA: In the aftermath of the Civil War, women worked to leave behind the horrors of war by bringing peace and respect to our wounded nation. Lead by women like Ellen Call Long, women established the first Memorial Day Associations (usually named 'Women's Relief Society) by collecting flowers for what many know as "Decoration Day". Not only did they memorialize the dead, but they also cared for the Civil War disabled, their widows and their children. Just after the Civil War ended in 1865, Call Long and other women leaders organized a women's memorial society to mediate embittered enemies. On June 22, 1865, the memorial society created the first resolution that led to the creation of Memorial Day.

On Monday we honor the women and men whose lives have been lost in service to their country. On Sunday, May 24, we will also mark International Women's Day for Peace and Disarmament, a day set apart to celebrate the historic and current efforts of women in building peace and disarmament by the Women's International League for Peace and Freedom. The appeal calls on human security for public health, peace, and sustainable development and supports the United Nation's Agenda for Disarmament.
The message is basic – violence is not a solution to global challenges. For over 20 years, the Women Peacemakers Program and its partners has celebrated women's leadership and participation in the peace process. Events and activities have taken place all over the world, ranging from panel discussions, publications, and film screenings to community theater and peace marches.
You can read the 2020 appeal to learn more about the efforts of hundreds of legislators and leaders from over 40 countries to promote this effort, summarized by the appeal's closing statement: The world became more united to combat the Coronavirus pandemic. Let us build on that unity, and be torchbearers for a better world embracing human security for our common future.
It's a remarkable time for us to look back and look forward, and the perfect time to embrace the unity resulting from COVID-19. Women are leading the way in the pandemic response, and Chrysalis can be proud of its efforts to support our partners serving girls and women most in need.