we need your help!
Chrysalis knows for girls and women to be successful, boys and men need to be part of the solution. That's why Chrysalis is creating INSPIRED Men, a new initiative to engage men in ensuring that girls and women have every opportunity for their future.
Join us as we create a network of men who know that for girls and women to succeed, they have a role to play. You will help plan and create opportunities to learn, support, and advocate for the girls and women in our community.
Start your journey here!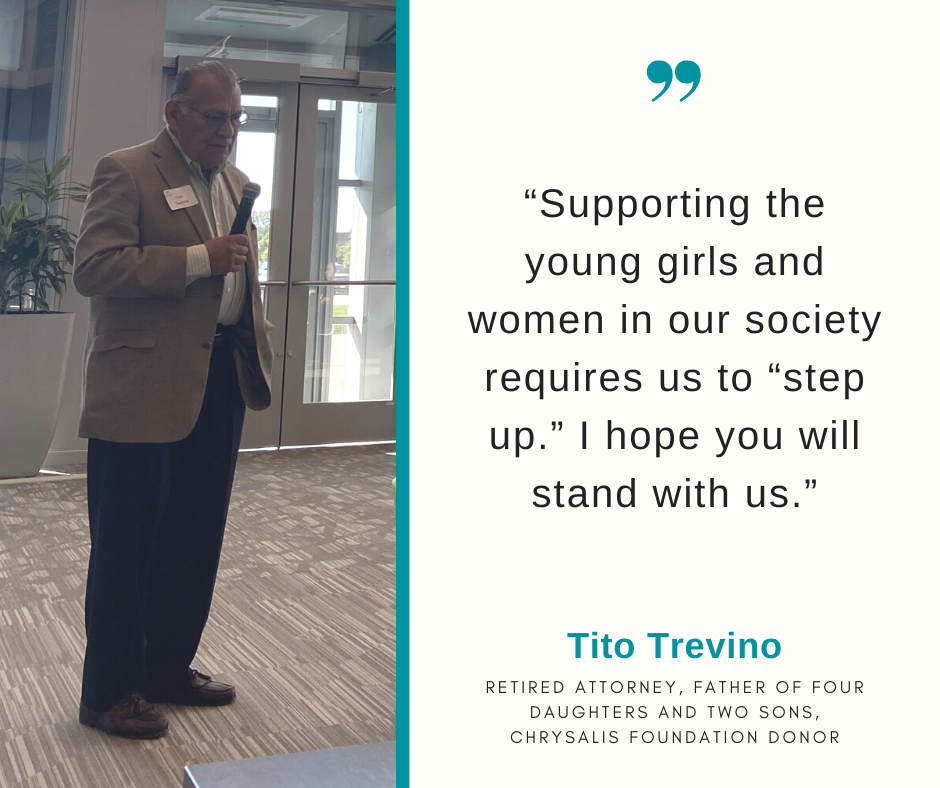 june 2023 (date to be announced)
INSPIRED MEN SUMMER SOCIAL
Join us for an outdoor social to celebrate the newly formed INSPIRED Men network. We'll have live music, food and beverages. Watch for more details coming soon!
april 14 2023 | 8-9 am
INSPIRED MEN BREAKFAST: MEN AS ROLE MODELS FOR GIRLS
Ben Barry, Chrysalis After-School program facilitator and Carlisle Middle School counselor
Join us in a discussion about the importance of men as role models for girls, and learn simple actions you can take to make a difference in the life of a girl. Ben Barry will share his experience as a Chrysalis After-School program facilitator and as a counselor at Carlisle Middle School.
___________________________
More About Ben Barry: Ben is completing his 15th year as a middle school counselor at Carlisle Middle School. He began his educational career teaching high school science after graduating from the University of Northern Iowa. In 2009, Ben moved into the School Counselor role after earning a Master of Secondary School Counseling at Drake University. Every day Ben works with students to help them navigate life's challenges, gain resilience, and prepare for the future.
Ben has been leading Chrysalis After-School program girls groups for six years and enjoys the role immensely, noting that to see the growth in each group of girls is awe-inspiring. He is always excited to share the power and positivity of the Chrysalis mission with others. Ben and his wife of 20 years have five children who currently go to school in five different buildings. Outside of school, the family navigates 12-15 sports practices and events each week - Ben's life is never dull!