Meet Bonnie St. John
Filed under "equality"
Published Monday, August 28, 2017
---
---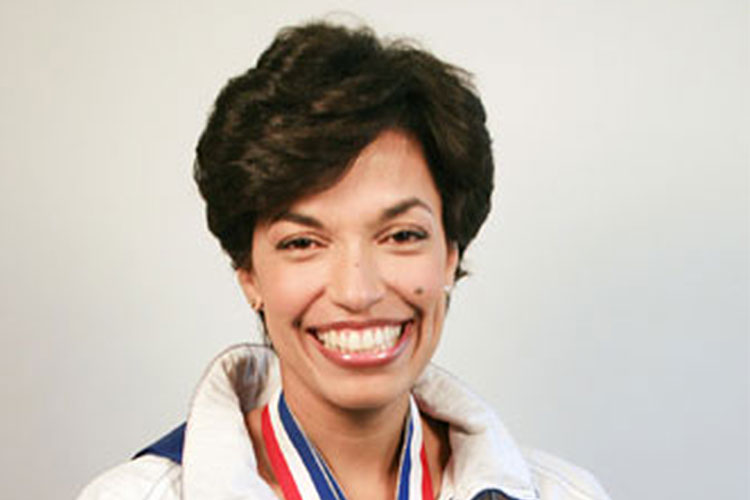 ---
There's less than one month until our 2017 INSPIRED Event on Thursday, September 21!
Chrysalis chooses speakers for our events that align with or core values, along with the work that we do to support the community. Here are some (of the many) reasons that we believe that Bonnie St. John is a great INSPIRED event speaker:
She faced tremendous challenges throughout her life, including being sexually abused by her stepfather, having a leg amputated at age 5, and becoming a divorced single parent.
Despite the amputation, she became a Paralympic medalist in downhill skiing – a display of persistence, strength, and courage.
She recognized the value of education, having graduated from Harvard and becoming a Rhodes Scholar at Oxford (earning a master's degree in economics).
She became an expert in her field, becoming an award-winning salesperson at IBM before being appointed by President Bill Clinton as Director for Human Capital Policy on the National Economic Council.
She has authored 7 books – several on women's leadership(including How Great Women Lead, which she co-authored with her daughter) and developed her own leadership and business consulting firm.
She gives back to the community – most recently counseling amputees after the 2013 Boston Marathon bombing and has worked with the Wounded Warriors project.
Not only is Ms. St. John a tremendous example of a female leader, she also understands the importance of mentoring, goal-setting, and working hard for results.
Take a look at this video for an inspiring overview of Bonnie St. John's story: https://www.youtube.com/watch?v=fhowH4QK2FQ
Sharing this information or these links will help others know what a remarkable woman they may meet at our 2017 INSPIRED Event – if you're like me, you will become a huge fan!
For tickets, please visit: http://www.chrysalisfdn.org/event/inspired-event-2017-featuring-bonnie-st-john?event_date=2017-09-21