Honoring Our Veterans, Highlighting Women's Military Service
Filed under "education"
Published Wednesday, November 13, 2019
---
---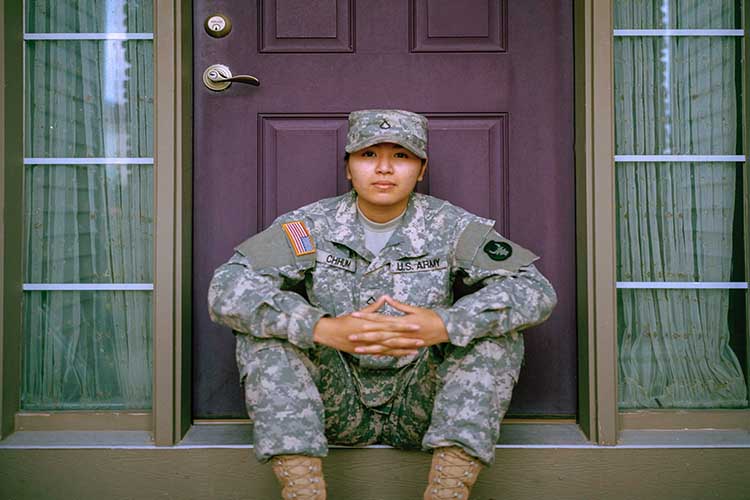 ---
Monday, November 11, was the 100th anniversary of "Armistice Day," now known as Veterans Day, which in 1919 marked the first anniversary of the end of World War I. Congress passed a resolution in 1926 for the annual observance honoring Veterans of all wars, and beginning in 1938, Veterans Day became a national holiday.
It is estimated that there are over 21 million Veterans living in the U.S. and its territories today, and an estimated 226,000 live in Iowa. In 2016, the population of women Veterans numbered 1,882,848, and in Iowa, the total was 15,140 (U.S. Census Bureau and Iowa Data Center).
The history of women in the military has covered several centuries, including a case when a clever woman soldier introduced herself as "Robert Shurtliff" and served with men for 18 months during the Revolutionary War. Not until World War I were women allowed to join the military, when over 33,000 served as support staff. The number increased exponentially by World War II, when over 400,000 women served – still in non-combat roles. President Franklin Roosevelt authorized the navy, coast guard, and marines to accept women, but not until 2010 could women serve in direct combat roles.
In its November 2019 issue, National Geographic has dedicated the entire issue to Women: A Century of Change, including a spotlight on women in the military. The magazine includes a powerful photo series of how women represent power and strength needed to tackle active roles.

On the city's south side, Fort Des Moines hosted the first Women's Army Auxiliary Corps (WAAC), later renamed the Women's Army Corps (WAC), training 72,000 soldiers and commissioning the first female officers for non-combat positions during the Second World War. According to the Fort Des Moines Museum website: Among the 436 initial WAAC officers were 39 black women who graduated as 3rd Officers (2nd Lieutenants) on August 29th, 1942, and served in England and France in 1945. Fort Des Moines produced 118 black female officers and 3,656 enlisted women by war's end, representing 4% of all WAC troops. The success of the WACs freed 250,000 male soldiers for combat duty in Europe and the South Pacific.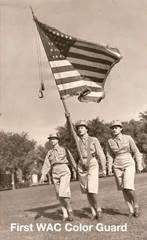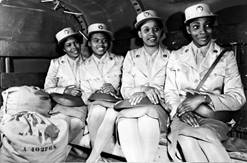 (From Tumblr - right): Recently graduated American WAACs (Women's Army Auxiliary Corps, converted to full status as Women's Army Corps, or WACs, on 1 July 1943) of a racially segregated unit leave the Fort Des Moines Provisional Army Officer Training School in Des Moines, Iowa aboard a transport for duty in Fort Clark, Texas. The WAAC were originally trained in three major specialties. The brightest and nimblest were trained as switchboard operators. Next came the mechanics, who had to have a high degree of mechanical aptitude and problem solving ability. The final group were the bakers and cooks. This was later expanded to dozens of specialties like postal clerk, driver, stenographer, and clerk-typist.
To the 22 million Veterans living in the United States today, thank you for protecting our lives and freedom. (Watch the brief video, Women in the Military, produced earlier this year.)