Fort Des Moines
Filed under "equality"
Published Thursday, July 11, 2019
---
---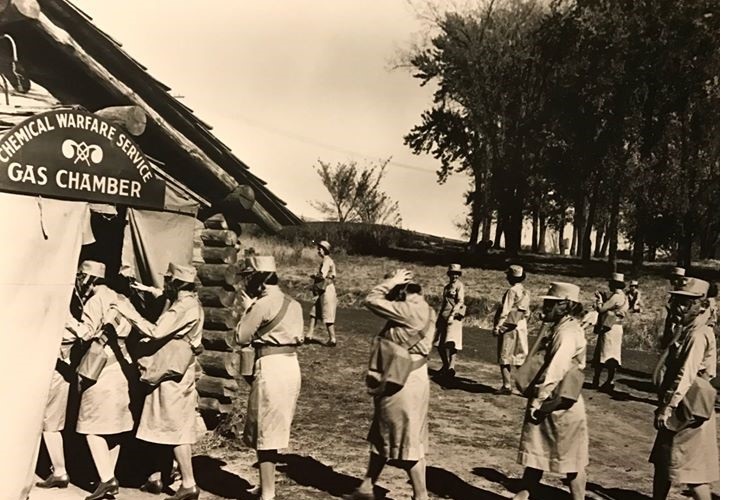 ---
When the US entered World War 1 in 1917, training had just begun for new recruits. Although thousands of black Americans enlisted, the federal government attempted to limit the number. With increasing political pressure to train black officers from the NAACP, a solution was found: Fort Des Moines.
Fort Des Moines became the location for the first Provisional Army Officer Training School, allowing only men who were college graduates to enlist. At first, 1,250 officer candidates from Howard, Yale, Harvard, and Tuskegee were enrolled. The fort graduated 639 men, including captains and lieutenants. More than 100 doctors and 12 dentists were also commissioned at Fort Des Moines as the first black medical officers in the U.S. Army.
During world War II, the fort became the site of the first Women's Army Auxiliary Corps, created in 1942 and providing women jobs but no military status. This enabled women to take over more routine service and office jobs, freeing men for combat roles during WW II – often for less pay, limited advancement opportunities, and flagrant harassment and disrespect from male counterparts, according to US Army archives. The push to include black women in the WAAC faced an uphill battle, but because of the efforts of newspapers, activist, and Mary McLeod Bethune, a member of President Franklin D. Roosevelt's "Black Cabinet," a quota of 10% was established.
In 1943, the WAAC was replaced by the Women's Army Corps and allowed women to achieve military rank, and there were 40 openings for black women in the first officer training class. By 1948, U.S. law made women a permanent part of military services, although they were not allowed to serve in combat. Beginning in 2016, all combat jobs opened to women.
Women represent 16% of the enlisted forces and 18% of the officer corps today, and there are over 1.9 million women veterans across the country – an estimated 12,000 in Iowa.
This 4th of July, we honor and thank the women and men who died while serving in the U.S. military, and the 96% of veterans who died after ending their service. We won't forget the remarkable women who have given their lives in defense of our country.