"A Typical American Girl" Today
Filed under "equality"
Published Thursday, January 26, 2017
---
---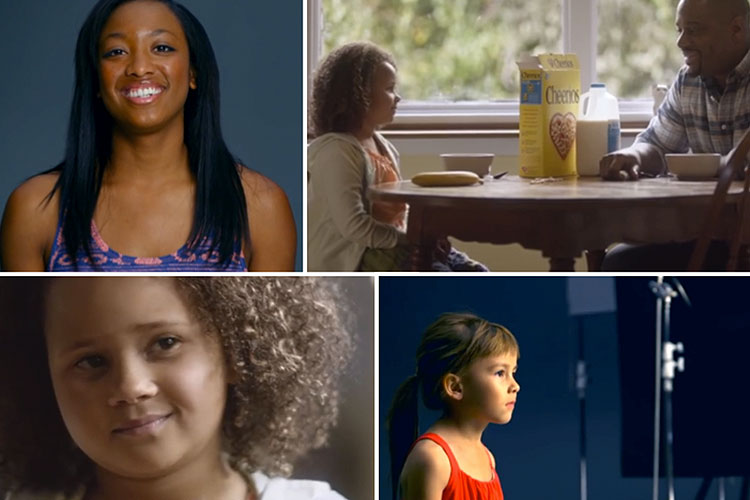 ---
When Chrysalis shares information with others about what it's like to be a "typical American girl" today, here are some of the sobering statistics given:
WE ARE CONSTANTLY TOLD THAT TO BE "ACCEPTABLE," WE MUST BE YOUNG, THIN, WHITE – OR AT LEAST LIGHT-SKINNED – PERFECTLY MADE UP, SEXY, AND APPEALING TO MEN…A MESSAGE MOST OFTEN DELIVERED THROUGH THE MEDIA.
BY AGE 3-6 – HALF OF YOU HAVE ALREADY WORRIED ABOUT BEING "FAT"
BY AGE 10, 80% OF YOU HAVE DIETED
TWO-THIRDS OF YOU HAVE SOME TYPE OF EATING DISORDER
AS A TEEN GIRL…
YOU SPEND 11 HOURS EVERY DAY IN FRONT OF A SCREEN – TV, CELL PHONE, COMPUTER – WHERE YOU'VE SEEN OVER 200,000 VIOLENT EVENTS AND MOST GIRLS AND WOMEN OBJECTIFIED, PHOTOSHOPPED, AND SEXUALIZED
YOU ARE MORE AFRAID OF GAINING WEIGHT THAN YOU ARE OF CANCER, NUCLEAR WAR, OR LOSING A PARENT
YOU WOULD MUCH RATHER BE SELECTED AS "AMERICA'S TOP MODEL" THAN A NOBEL PRIZE LAUREATE
ONE OUT OF THREE OF YOU OF YOU HAVE BEEN PHYSICALLY, EMOTIONALLY, OR VERBALLY ABUSED BY A DATING PARTNER
ONE OUT OF 4 OF YOU HAS BEEN DIAGNOSED WITH A MENTAL DISORDER SUCH AS ANXIETY, DEPRESSION, OR SELF-HARM
BY THE TIME YOU'RE 18…
YOU'VE SPENT MORE MONEY IN THE PURSUIT OF BEAUTY THAN ON YOUR OWN EDUCATION
ONE OF 4 OF YOU IN COLLEGE WILL HAVE BEEN RAPED
There is much recent research on the effect of viewing or experiencing violence on the healthy development of children – effects which can shift the entire direction of their lives. At Chrysalis, we continue to learn more about how the repeated viewing of violence on television, in video games, and in movies, has a cumulative effect on a child's desensitization toward bullying, fighting, and other forms of violence.
For several years, Chrysalis has worked to educate and strengthen skills of community members, grantees, school staff, and our peers about these issues in order to employ the most effective strategies to help prevent and address the impact of the culture of violence. In addition to prevention, one of the best ways to mitigate the effects is to assure the child has a positive adult in her life that she can trust to support her. For many girls in Chrysalis After-School programs, the program facilitator may be the only trusted adult in her life. We are honored to be an important part of girls' lives and remain committed to this work.