2015 Community Grant Partners
Filed under "public policy"
Published Tuesday, December 23, 2014
---
---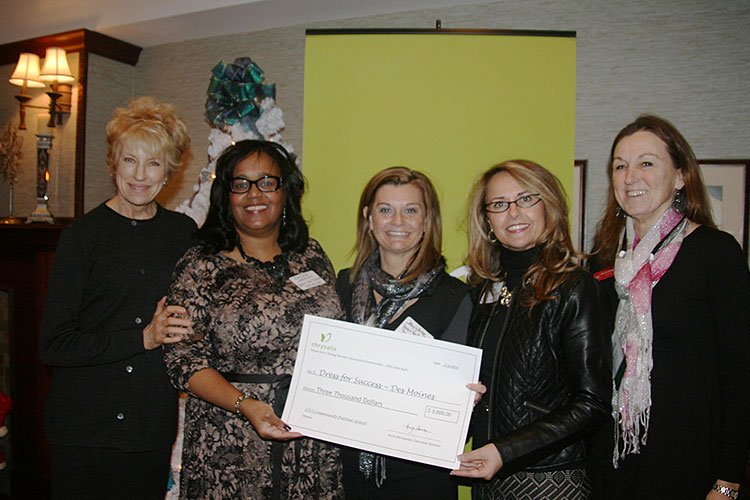 ---
On Monday, December 8th, Chrysalis Foundation awarded its annual Community Partner grants to Greater Des Moines based agencies that have a mission to improve the lives of women and girls. "Chrysalis partners with organizations that assist girls and women in becoming independent and contributing members of their community," noted Chrysalis Executive Director, Terry Hernandez. "Grants support the operations of organizations aligned with Chrysalis in investing safety, security, education, and economic empowerment." Sixteen grants totaling over $85,000 will be provided to the following organizations:
Al Exito
Bernie Lorenz Recovery
Children and Family Urban Movement (CFUM)
Crisis Intervention and Advocacy Center
Dress for Success Des Moines
Ethnic Minorities of Burma Advocacy and Recovery Center (EMBARC)
Eyes Open Iowa
FreeStore
Hawthorn Hill – New Directions Shelter
House of Mercy
Iowa Homeless Youth Centers
ISED Ventures – Women's Business Center
Latina Leadership Initiative of Greater Des Moines
WeLift
Young Women's Resource Center (YWRC)
Youth Emergency Services & Shelter of Iowa (YESS)
Smart Girls. Strong Women. Successful Communities. 100% Give Back.