jeanie smith
freestore board member and volunteer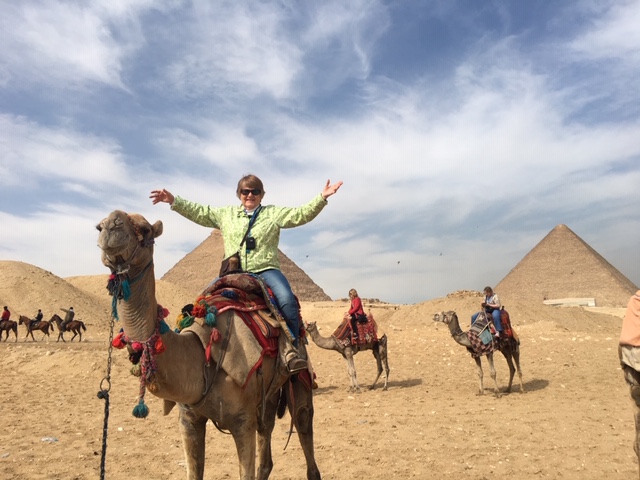 chrysalis is a partner with a capital "P"
Let me tell you about the Chrysalis Foundation. I have been a volunteer and Board member of the FreeStore for over 10 years. During that time, the Chrysalis Foundation has been our partner. And I use that word deliberately and with great respect.
By "partner," I mean, of course, that Chrysalis has given the FreeStore grant funds for many, many years. But it's so much more than that! First, Chrysalis is not unique, but pretty close to it, in granting funds for regular operating expenses for the organizations that it supports. We don't have to try to think of a new, exciting project each year when we ask for funding. Chrysalis knows that what we need is money to do the work that we do every day. Chrysalis trusts us to know how to spend the funds in the most responsible way possible. read more
Second, Chrysalis invites its grantee partners to meet with their staff and other grantees several times a year. In these meetings, we explore some of the issues that are facing women and girls in the Des Moines area. Chrysalis asks us what's going on in the area, where the trends are pointing, and how the Foundation can work with us to mitigate the challenges and problems that we address. Through these meetings, we learn about each other and the work we are engaged in. And, most importantly, how our various organizations can work more effectively together.
Third, Chrysalis has given the FreeStore strategic planning help over the past few years as we have begun the process of moving into a new phase of being. Our organization is now approaching 20 years old – fifteen of those years as a not-for-profit organization. Our original founders, sustainers and more than a few Board members are getting old. I also use that word "old" advisedly, as it encompasses me as well as others. We are dealing with succession planning, the need for a new volunteer workforce that fits the realities of people's lives today, and the necessity of examining every detail of how we make our organization flourish. Chrysalis has focused our energy, helped us to prioritize our work, and has held our hands with love and our feet to the fire.
Fourth, Chrysalis has created "rapid response" grants to help its grantee partners with emergent and unforeseen expenditures that arise because "sh*t happens." It's terrific to know that, when the computer system goes awry, when you come into the office to find that a roof leak has destroyed some of your inventory when a need emerges that you just have to fill because it's part of your mission but you just didn't see it coming – Chrysalis is there!
So when I say that Chrysalis is our partner, I mean that in every possible sense. Chrysalis is loving and supportive and wise and calls us to be the best we can be. We are so very, very lucky to be part of this family!